The video of the dolphins playing in the water that was recorded by local residents is being widely shared on social media.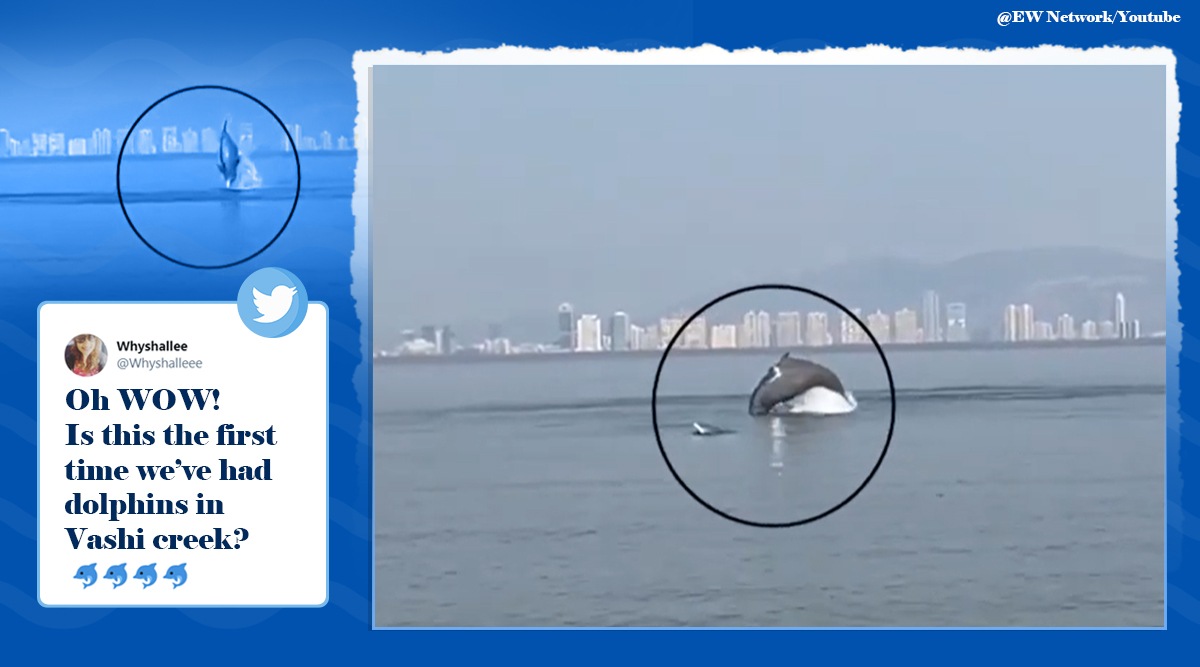 In an unusual sight, three dolphins were spotted in the Vashi Creek on the outskirts of Mumbai and a video of them playing in the water are being widely shared on social media.
The clip shows one adult dolphin and two smalller dolphins leaping out the water one after another.
People were left surprised to see the dolphins so close to the shore, and said it showed the need for keeping the environment clean.
In March, a humpback dolphin was spotted in the waters off Marine Drive in south Mumbai.