Credit: iStock
01 Sitabani Wildlife Reserve
Sitabani Wildlife Reserve is located in Ramnagar, in the Nainital district of Uttarakhand and features a complete hill of the Kumaon Himalayas. It is surrounded on three sides with a dense Sal forest linking it to the famous Jim Corbett National Park. It is connected to the Oak and Rhododendron Himalayan mountain forests of to its north and to its west lies a sub-tributary of the Kosi River.
Sitabani is not a part of the Corbett Tiger Reserve, but only a place for bird watching in Jim Corbett. The area finds a mention in the Hindu epic, Ramayana. When Sita, the wife of Prince Rama, spent some days during her exile in Sitabani. Broad-leaved deciduous forest, scrubland, grassland along with gorges, shallow brooks and ravines are the key features of Sitabani. Angling is also one of the tourist activities in the region.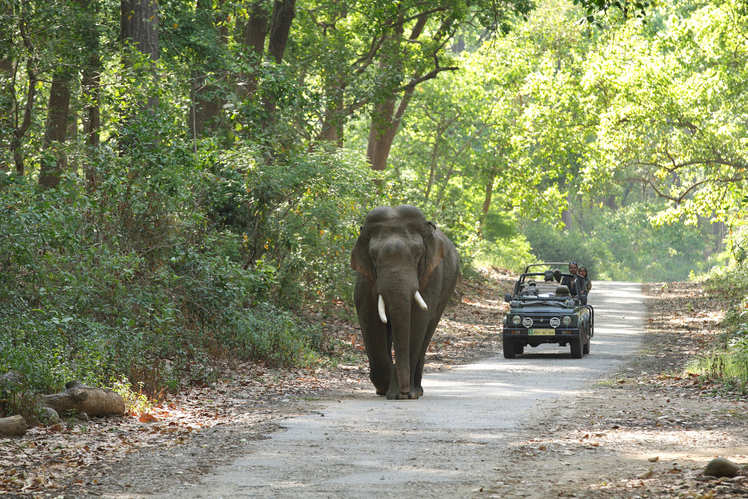 Credit: iStock
02 What it is special for?
Sitabani forest zone is a hub of a variety of flora. More than 600 species of trees, bamboos, shrubs, herbs, grasses, woody climbers, orchids and wetland vegetation pervade this forest. Trees of Sal, Sheesham, Haldu, Kanju, Dhak, Pipal, Mangos and Rohini can be found in abundance here. Sitabani is natural habitat for animals such as the tigers, Asiatic elephants, Himalayan Black Bear, Himalayan weasel, Yellow-throated Pine Marten, Himalayan Goral sambhar, deer, porcupine, and king cobra. Bird watchers can find plenty of photo ops to click several species of birds.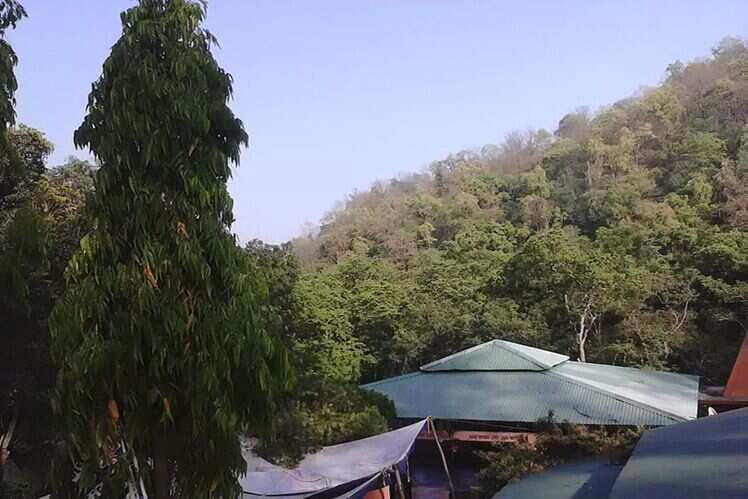 Photo by:  Aksh9905, Creative Commons Attribution Licence
03 oie_2145919yLnuBDwZ
No accommodation for tourists is available for tourists in Sitabani. Therefore, the best option for visitors is to book their stay in a hotel or resort in Ramanagar. There is no dearth of budget, mid-range and luxury accommodations in Ramnagar. There is an ashram in Sitabani forest where tourists can rest for some time. Sitabani forest zone also has a special temple dedicated to Lord Shiva.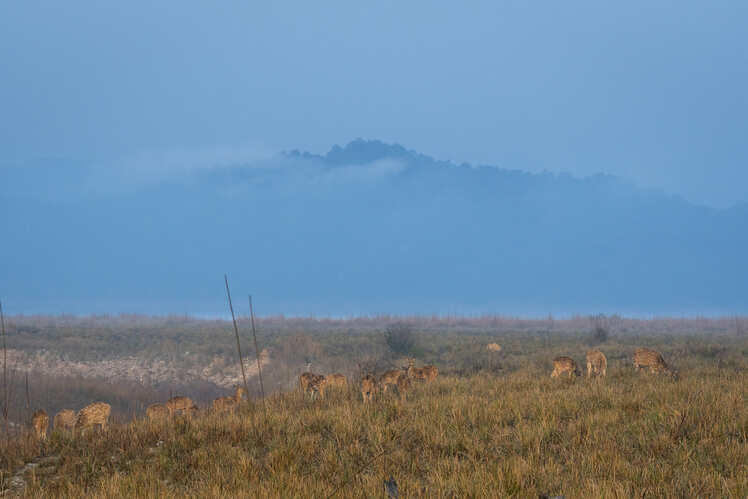 Credit: iStock
04 Other details
The weather in Sitabani Forest Zone remains good for safari tours all round the year except monsoon. There is no system of advance booking to visit this place. Tourists should carry their cash, cards, cameras, phones, map, insect repellents, sunscreen and other travel essentials.
The Jim Corbett National Park authority does not grant the permit for the entry into this zone – the Sitabani Forest Department does.