NEW DELHI: While India still battles the devastation caused by Covid's second wave, there are already talks and predictions of a third wave.
The stories of horror during the second wave has left the country in a state of shock and fear. Little wonder, any hint of a third wave sends alarm bells ringing.
It is this feeling of fear that has brought the spotlight once again on Maharashtra's Amaravati.
The district has the dubious distinction of signalling the beginning of the second wave in Maharashtra.
From February 3, Amravati saw a steady rise in active cases, going up to 6740 active cases on February 26.
Ironically, it was around the middle of February that the number of cases in Maharashtra started to rise, eventually leading to the second surge of infections in the state.
The cases in Maharashtra started rising from February 18 leading to a peak of 68,631 cases on April 19, 2021.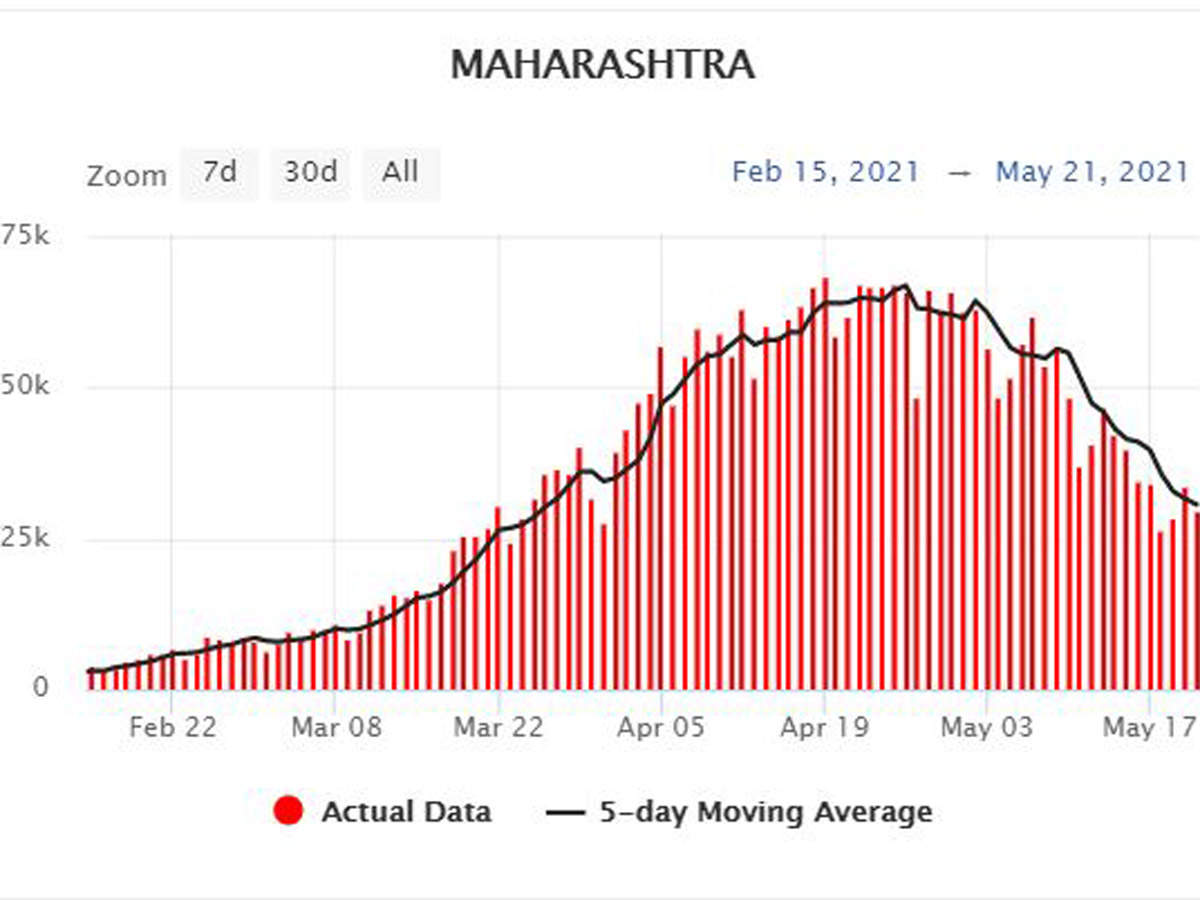 Even as the number of active cases in Maharashtra is on the decline, Amravati has seen a steady rise in numbers.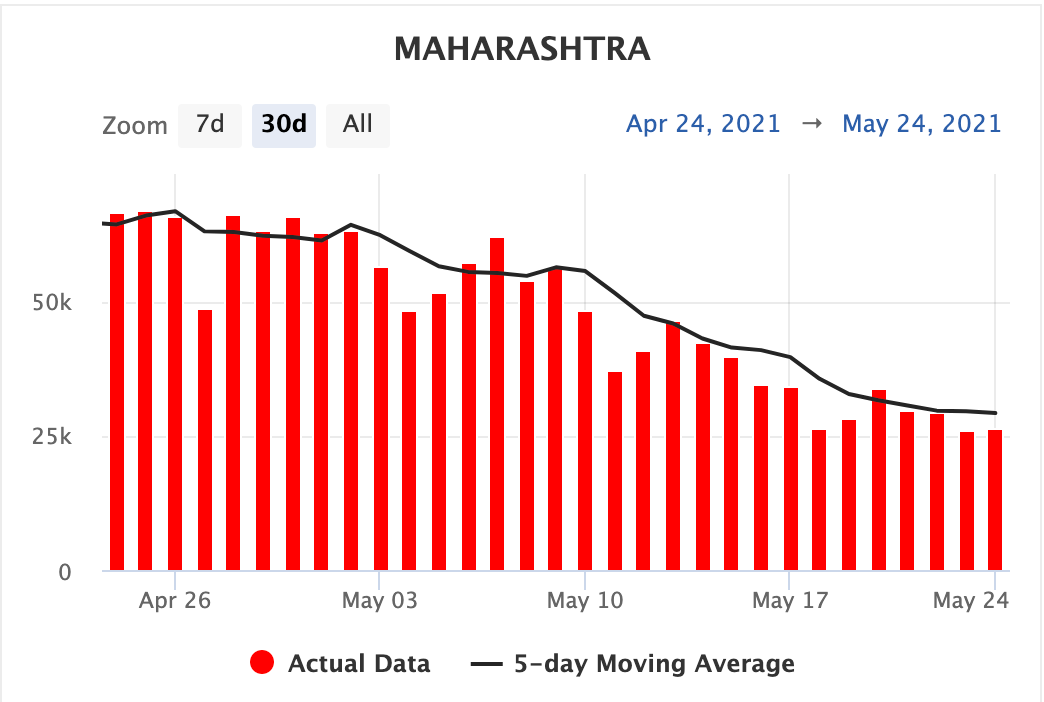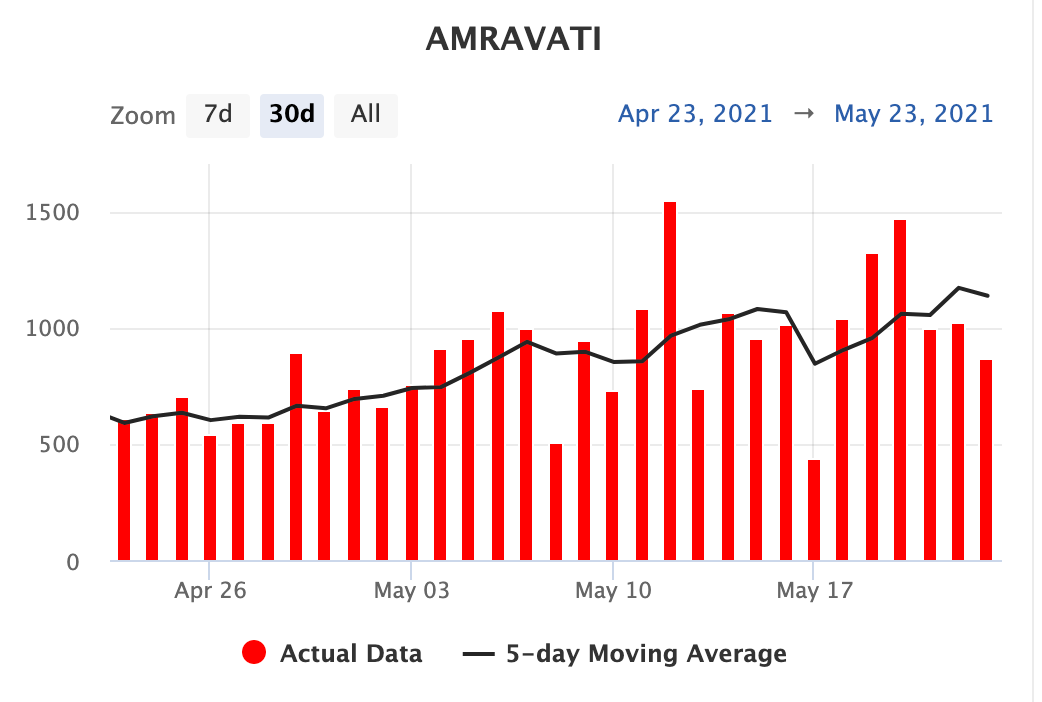 In the month of May, the district has seen over 1000 daily new cases for 7 days and above 900 daily cases for 5 days.
This is perhaps why there are talks and fears of a possible third wave in the state.
But experts don't endorse these fears.
They call this rise a part of the M-shape curve, which only shows that the measures to control the virus may not have worked on the ground.
Experts say that the district is still in its second wave. To come out of a wave, the district has to register a positivity rate under 5 percent. On May 20, the district had 9927 active cases and an active ratio of 6.6%.