Where to go to stretch your dollar as far as possible.
Yes, you will probably have to pay more for your plane ticket than you would for a domestic flight. But if you choose your destination wisely, you could end up spending much less while you're there. (And you should always follow these tips for finding the cheapest airfare possible, too.)
So with that in mind, here are some amazing places to go where your dollar can get you pretty far.
HAPPY TRIP-PLANNING!
1. Peru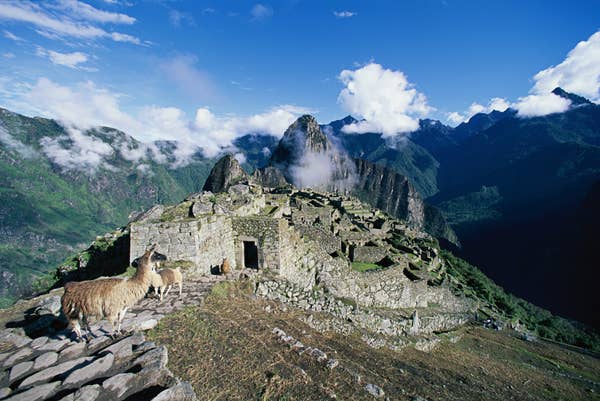 "I went to Peru for 10 days for $2,000! The exchange rate is fantastic: One American dollar is equal to about three soles."
"Lima was probably the most affordable city I've been to. The food was amazing and incredibly well priced: Things that normally cost $40 were about $25. Also, the people are great. Overall, it is an amazing country with a rich history and culture — I give a perfect five!"
2. South Africa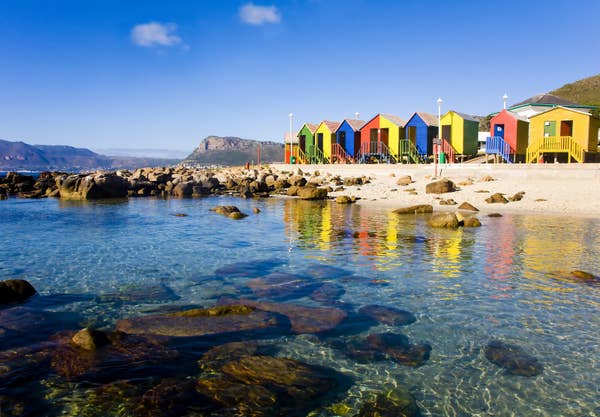 "First of all, the exchange rate is amazing — it's about 15 rand to one dollar. That alone helps you get more vacation for your money. South Africa also has very cool, cheap boutique hotels and hostels, about $10 to $15 per night!" —Lauren Campbell, Facebook
"I spent two entire months in South Africa for $1,300. By staying in hostels, couchsurfing, using public transportation, and even hitchhiking (ahem!), I was able to do it super cheaply. This budget also included heaps of amazing meals out, skydiving, bungee jumping, shark cage diving, paragliding, canyoning, and so much more."
3. China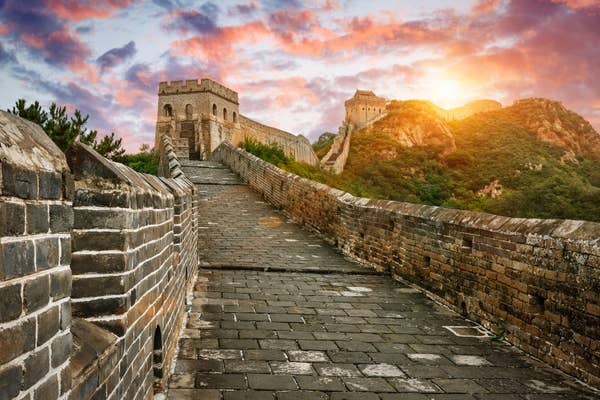 "Airfare is the bulk of the cost — it's much cheaper if you live on the West Coast, though — and then once you get there, things are really affordable. Public transportation is often just a few cents. Dinner in a local restaurant is maybe a dollar or two. Once you get out of tourist areas (Beijing and Shanghai), prices go down further. Last year, I got airfare and a four-star hotel for eight nights for $900 per person (two people). Once we got there, we didn't spend much at all."
4. Vietnam
"It's not cheap to get there from the U.S., but once you're there, it's great! We spent nine nights in Vietnam, and spent about $300–400, excluding lodging and our international flight. Our total trip cost just a smidge over $2,000 (we were two people sharing a hotel room and flying from the East Coast — so it would've been cheaper had we flown from the West).
"That budget even included one splurge dinner and some trinkets for friends and family at home, and we stayed exclusively in four- and five-star hotels/resorts. I've heard you can find hostels for $10 per night! Plus, even though the flight is so long and expensive from the States, you can rack up serious frequent flyer miles."
5. Greece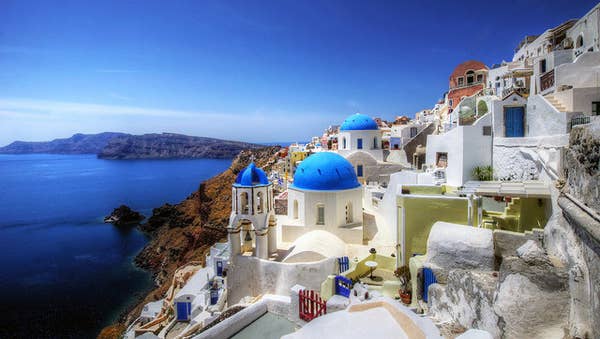 "The people there were so happy to have tourists, and they wanted to share their beautiful country and history with those of us who don't know about it. The best part about it was that I had so much extra money when the trip was over, I was able to upgrade my ticket home to first class."
6. Jamaica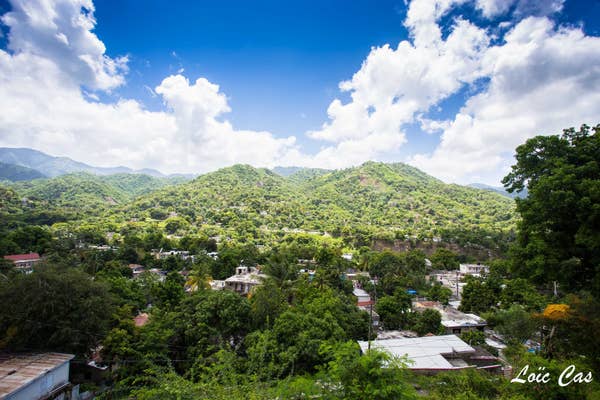 "I stayed in a pool house on Airbnb for $25 a night, which is my preference over a resort anyway. I ate at local restaurants and went to hole-in-the-wall bars, and spent about $30 to $40 daily. Going to the Caribbean can be very cheap; it's all about doing your research."
7. Cartagena, Colombia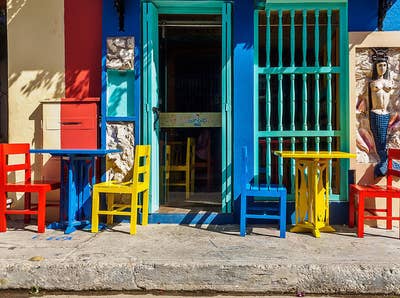 "I actually used to live there, but just went back. Roundtrip airfare from the Northeast was $250. You can easily get a hostel for $7–15, although we stayed in an amazing hotel for $70 a night. Food, drinks, and fun are all completely reasonable; it's an absolutely amazing place to visit!"
8. Bali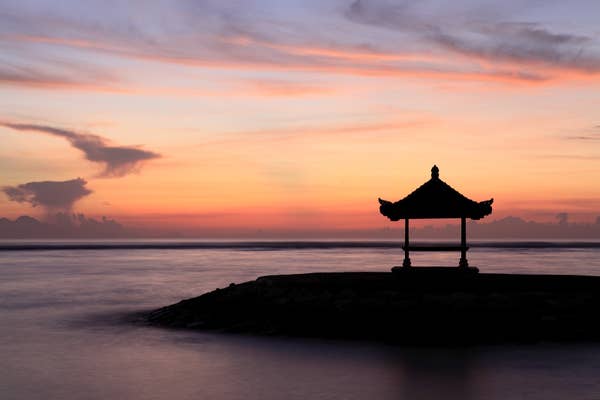 "A friend and I traveled through Bali for seven days, and spent only around $500 each, not including our plane ticket. We didn't book anything beforehand (you can bargain with people, even for hotel room costs), and food was super cheap.
"We went to three different cities and just used the taxi system (make sure you bargain or they will take advantage of foreigners). But overall, everything was super manageable and budget-friendly — not to mention super beautiful!"
9. Nicaragua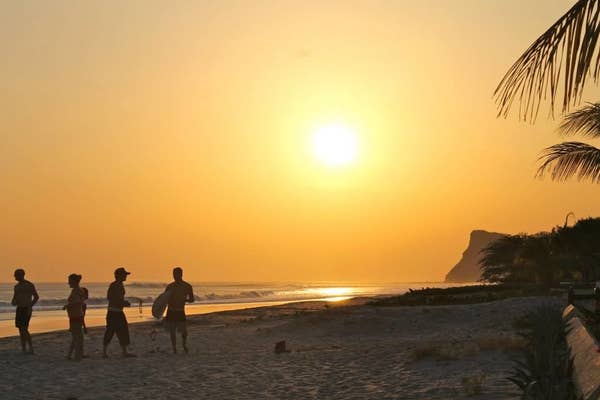 "Nicaragua is both the cheapest country I've ever been to, and my all-time favorite. I went for a few nights when I was living in Costa Rica, and had an amazing time. I stayed in a hostel dorm for $5 a night (!), and didn't need to spend more than $10 a day on food. There are so many options for inexpensive activities — volcano boarding ftw — as well as museums, stunning cathedrals, and generally amazing people.
"Getting around the country can also be cheap, as long as you stick to the local transport, which, while not luxurious, will definitely give you an authentic experience."
10. Caribbean cruises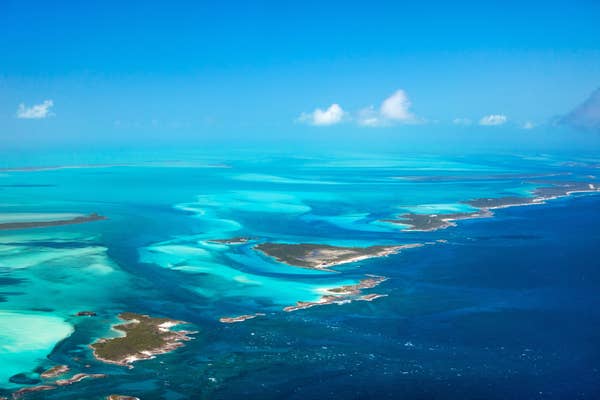 "Cruises aren't too bad, and they can be done on a budget. You can easily book a six-day, all-inclusive trip for under $500 a person. And if you frequently travel with a specific cruise line, you'll rack up rewards and earn on-board credit and whatnot. If you book port excursions, though, don't do it through the cruise line. Save a little money and book through the tourist agencies (e.g. Chukka Tours if you're visiting the Bahamas, etc.)."
11. Europe by train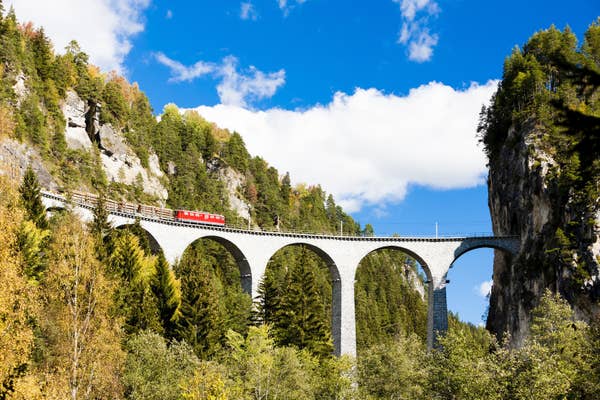 "Traveling by train is cheap and easy to get the hang of! Plus, you can meet peer travelers and exchange tips and travel recommendations — and if you are under 25, you get a major discount. For example, with a $350 global pass, you can visit any of Eurail's 28 countries within the time frame of one month for a total of five times."
12. Czech Republic
"You can stay in hostels for less than 10 euros a night outside the capital. There's beautiful architecture, nice people, interesting history, and, major bonus: Beer IS cheaper than water. Czech it out ;)."
13. Guatemala
"The hostels are nice and inexpensive, and so are tours or trips. It's a unique vacation."
14. Bosnia and Herzegovina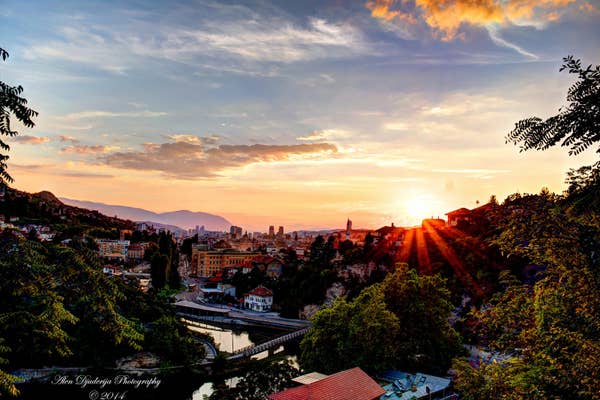 "It's beautiful and incredibly affordable, and it's just a bus ride away from the Adriatic coast, which is just beautiful. The average meal with a drink is equivalent to the price of a coffee in Starbucks. I urge anyone who is on a budget to experience the beauty of Sarajevo and the rest of Bosnia and Herzegovina."
15. Thailand
"I took a very affordable 10-day vacation in Thailand last year. We went just before peak season started, couchsurfed a bit, and stayed at lesser-known islands. We shopped at the open-air markets in Bangkok and spent barely $100 for a TON of stuff, kayaked and snorkeled all day for around $7, stayed in a beach hut for $5, and ate amazing food for under $5."
16. Romania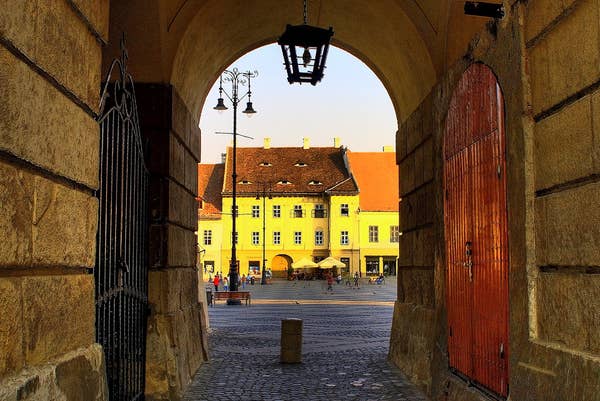 "Once you're there, your American dollars will go incredibly far. I hopped on a train and toured the Transylvania region, including a three-day horseback riding tour at a farm just outside Sighisoara (an incredibly beautiful, historic Transylvanian town). That tour only cost $70 euros a day, and included a bedroom, meals, and eight hours of riding time every day!"
17. Krakow, Poland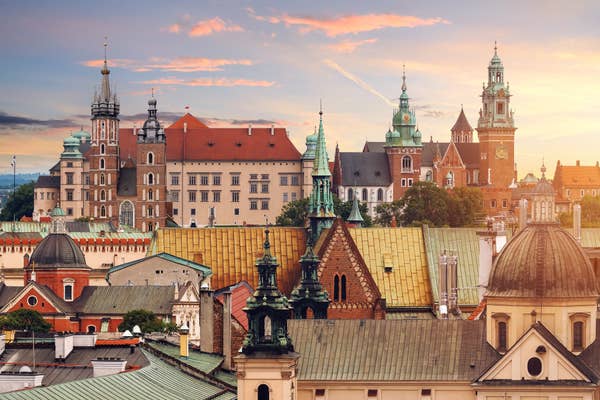 "We went to Krakow and lived like kings for about three to four days. Everything is budget-friendly, about one third of the price you would expect to pay in America — which means that if something usually costs $15, it'll cost about $5.
"We stayed in a four-star hotel, the Puro, for around $125 a night (so if that's the price of a fancy hotel, imagine what an average one would be). It was a 15-minute walk from one of the largest squares in Europe, and the hotel itself was very state-of-the-art; you could even change the ambient lighting through a tablet."
18. The Azores, Portugal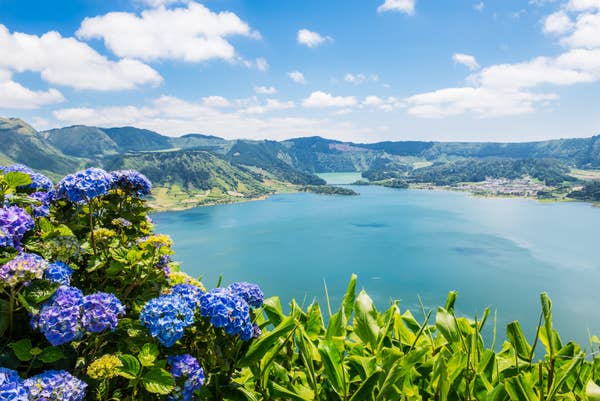 "It's actually pretty affordable to go there. You can tour several of the islands and try the awesome food, and most of the goodies were fairly cheap. Plus, lots of things are free: You can see the beautiful landscapes, hike around a caldera, and swim in the hot springs."
19. Nepal
"I went to Nepal for two months, and the total cost, minus my flight, was around $1500. That included food, my hostel, and a five-day trek through the Himalayas. My tip: Don't be afraid to haggle with shopkeepers anywhere you go to get a good bargain!"
20. Ghana, West Africa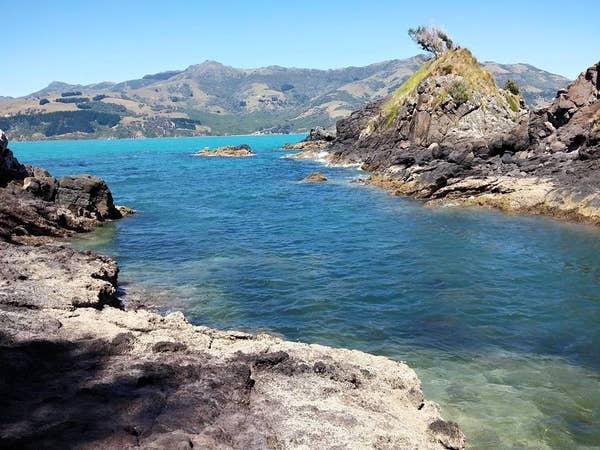 "I stayed at the beautiful, secluded ecolodge at Cape Three Points for $50 total. It's amazing there: There are pristine beaches, mountains, national forests, safaris, and weekend reggae shows at Big Milly's Back Yard or La Badi Beach. And you can even order fresh drinks — pineapple, coconut — and have them brought to your seat facing the waves. There's so much more, too: paragliding barefoot off a mountain, surf lessons …"
21. Mexico City, Mexico
"It is a destination that not many people consider because of the reputation it receives in the media, but it was truly unbelievable. There is so much to do for dirt cheap. My husband and I went for a long weekend and took $200 spending money, and came back with $50 still in our pockets after spending three days there. Not only that, but you can get an Airbnb or a five-star hotel room for less than $100 a night." 
22. Or the Yucatan Peninsula, Mexico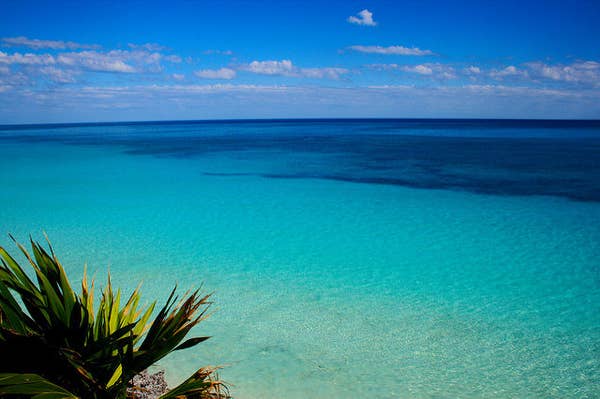 "My mother and I went to the Yucatan Peninsula, and I couldn't believe how cheap it was! Mind you, we stayed in hostels and traveled by bus, but it was a fantastic trip. Nowhere we stayed cost more than $13, and most included a light breakfast. We met so many incredible people there — residents, fellow trekkers, and local Mayans — and everyone was amazing."
23. Camino de Santiago, Spain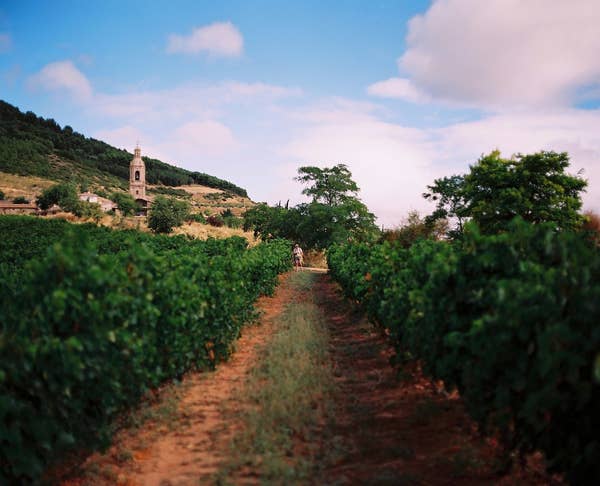 "You'd think Europe would be expensive, but this is an ancient trail and is meant to be accessible for everyone. Most of your traveling cost is your plane ticket and your taxi to and from the airport, because you're mostly just walking! The average cost per night at a hostel is only 8 euros, although some places are even free or simply ask for whatever you can offer.
"Food is also extremely affordable; you can get some insanely amazing bread and coffee for 2 or 3 euros. Plus, you get an amazing experience and meet people from all around the world who are walking this trail for so many different and amazing experiences."